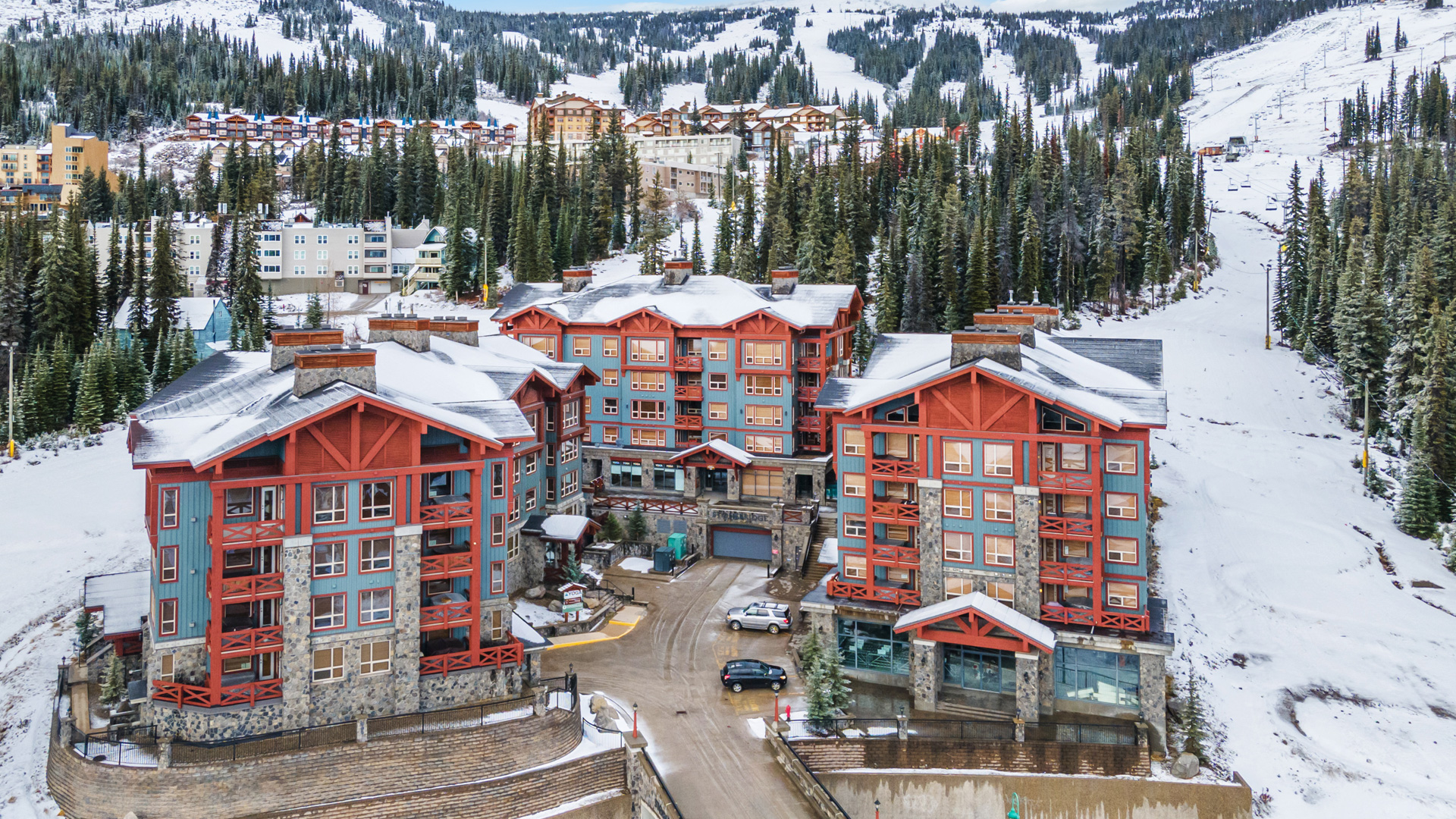 Stonebridge at Big White
Stonebridge Lodge at Big White is the most central, luxury condo building on the mountain!  Owning one of the 88 units at Stonebridge means that you are in the thick of the action. That's because Stonebridge is steps from Big White's popular Village Centre. The Village is where you will find all the apres action, from cozy taverns, restaurants, cafes, and even a bit of post-run shopping! When you choose to buy a condo for sale at Stonebridge you'll also discover the true meaning of ski-in, ski-out.
The building is handily nestled in between the Bullet Express Chairlift and the Easy Street run. Easy street is one of the most central runs connecting directly to the Village Centre. The Bullet Express is a high-speed, quad chairlift that provides access to multiple levels of runs as well as the Cliff, Telus Park, and Blackforest Chair.  Families will also love that Stonebridge is a hop, skip, and Gondola ride to Happy Valley Adventure Park! Step out your door and onto Lara's Gondola, the only Leitner Gondola located in the US/Canada! This quick trip will allow you to comfortably shuttle the whole family (gear included) back and forth from the Village Centre to Happy Valley. Happy Valley is one of the hottest family entertainment zones on the mountain, and offers skating, tubing, fireworks, and more!
Once you've decided to call it a night then you can rest easy in your one, two, or three-bedroom unit.  Stonebridge features 3 buildings in total, and most of the units have private hot tubs. Some units also have lofts for even extra bonus space. All units have been tastefully finished and decorated and include a minimum of two bathrooms, to ensure you get out early for the first tracks!
Condos in Stonebridge lodge have all been luxuriously appointed to appeal to destination travelers and locals alike. With building amenities such as a heated indoor/outdoor plunge pool, fitness centre, yoga studio, and physiotherapy clinic you'll be certain to find the creature comforts of home here. Six Degrees Bistro is a popular, sophisticated spot to unwind and enjoy a meal with friends and family after a hard day on the hill.  This perennial favorite is located conveniently in building two at Stonebridge and features made from scratch cuisine along with an extensive Okanagan wine list.
With heated underground parking, elevator access, and its central location in the Village Centre; Stonebridge is the pinnacle of vacation homeownership at a BC ski resort! Make the jump to ownership at Big White today, and find out what's for sale now at Stonebridge!
Stonebridge is a sought-after luxury property located in the heart of Big White's Village Centre!
What's close by?
Bullet Express, Lara's Gondola, Village Centre and Easy Street!
Since Stonebridge is conveniently located in the Village Centre you're a stones throw from all of the action! Ski lifts, shopping and more are all within easy walking distance!
Our knowledge of real estate at Big White is unparalleled! Whether you're selling or buying; you'll have the energy and experience of 2 full-time realtors working with you on your schedule!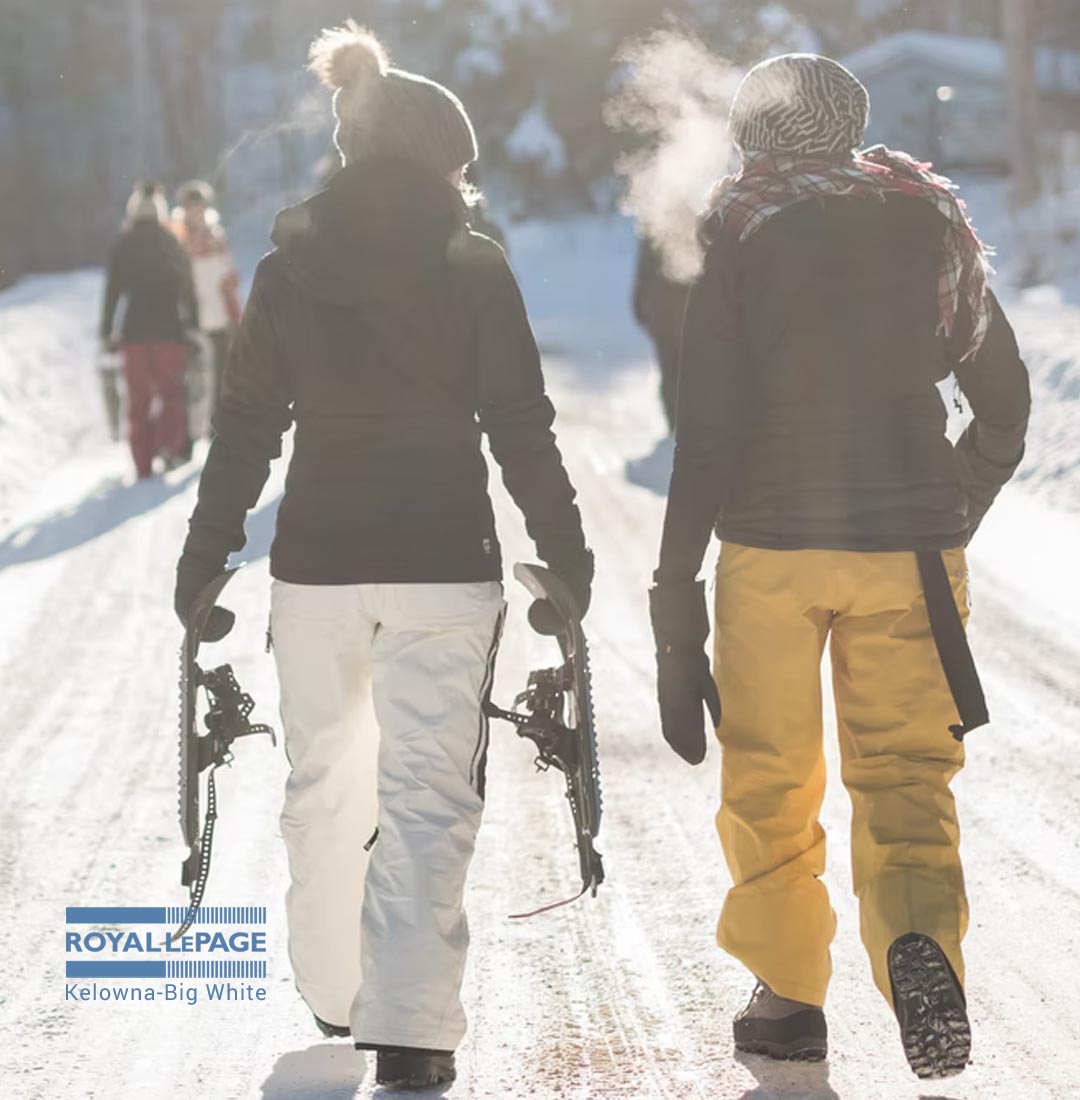 Get a quick estimate on my unit in Stonebridge
What is your unit worth in the Stonebridge?
Fill out the quick contact form below for a quick estimate to be emailed to you regarding your unit.
Selling
Selling your Stonebridge Unit?
If you're looking to get the most comprehensive evaluation of your unit in Stonebridge, then please reach out via the contact button below.
I want to purchase in the Stonebridge
Find out if there are any units available for sale in Stonebridge.
We will help you to purchase in Stonebridge, even if there are no units for sale on the public market. Please contact us to learn more.
Stonebridge Big White
Contact us to buy or sell in Stonebridge at Big White
Stonebridge Address: 5255 Big White Rd, Big White, BC
Andrew Braff
Phone: 250-469-4754
Email: andrewbraff@yahoo.com 
We want your vacation property!
If you are thinking of listing your Big White property for sale get in touch with us now! We have a growing list of QUALIFIED BUYERS who are searching right now for vacation homes at Big White! There's never been a better time to sell!