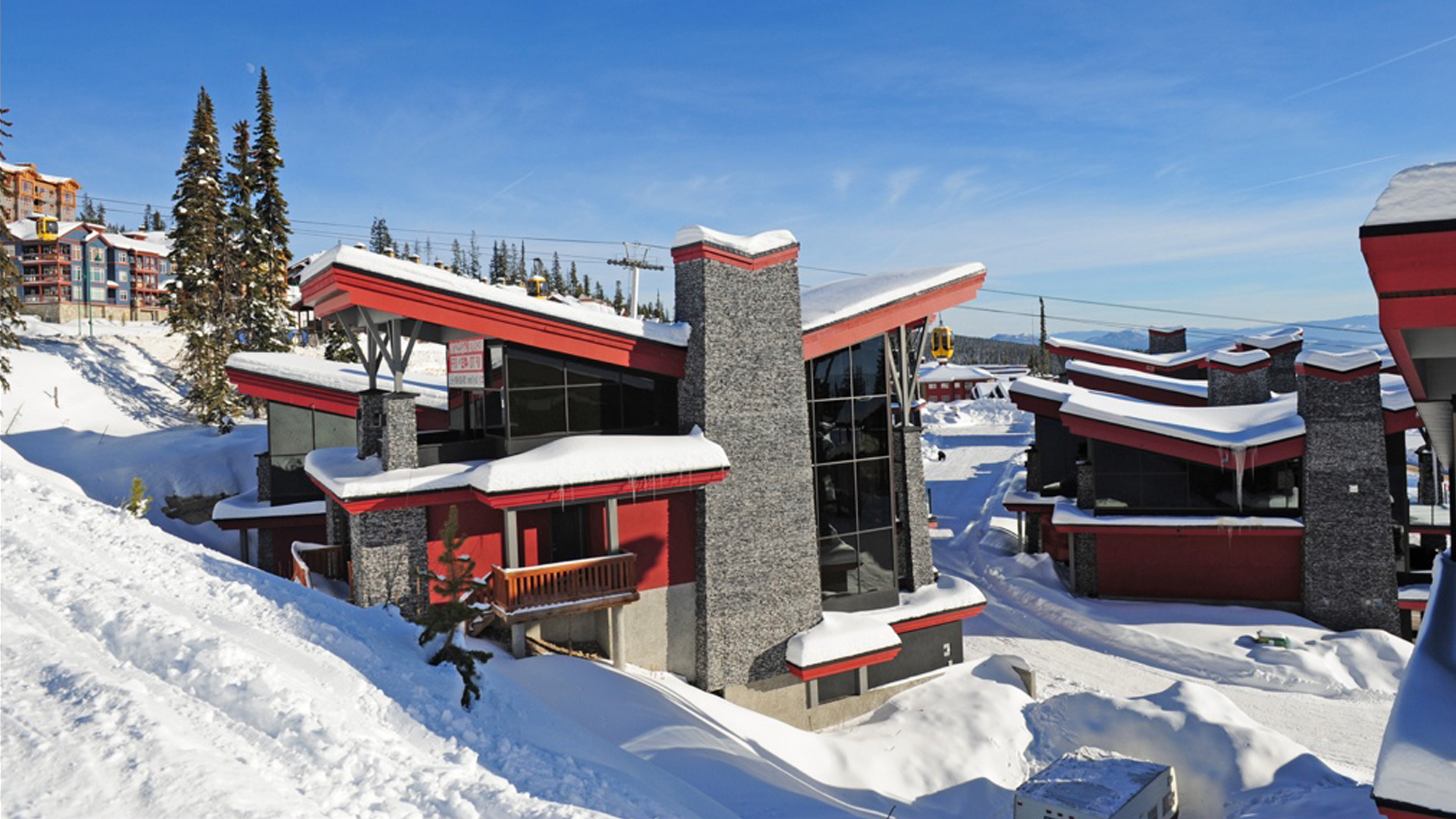 The Edge at Big White
With only 16 townhomes and duplex units available for sale, The Edge at Big White is one of the mountain's most exclusive addresses. The butterfly roofline is a standout architectural detail that personifies all that's waiting inside these modern mountain chalets. Floor to ceiling glass ensures that you have a front-row seat to the epic Big White fireworks show. You'll also enjoy amazing morning sunrises over coffee from your ultra-private hot tub deck. Each unit at The Edge boasts unparalleled privacy. Every unit has its own private entrance, hot tub, deck, and ski locker.
Inside you'll find a jaw-dropping, modern, Scandinavian motif. Hardwood floors, natural stone countertops, and highly appointed fixtures abound.  This is truly the intersection of rugged luxury. Units range in size from close to 1600 sq/ft all the way up to a whopping 4000 sq/ft. These are the most modern and spacious properties offered for sale at Big White, so you can be sure there's room for the whole gang!
If first tracks are your thing then you'll love the ski-in ski-out access that The Edge affords. A quick boot down from your private ski locker and you can hop aboard Lara's Gondola with your gear.  The Gondola will take you on a picturesque ride right over the top of your unit at The Edge where you'll access everything that the Village Centre is famous for.   If you want to experience life at one of the most talked-about places on the mountain then this is what you buy! The Edge is an amazing investment opportunity as well. It's booked all season long and commands some of the highest nightly rates on the mountain.
If you want to learn more about life on The Edge then get in touch with us! We would love to show you around!
The Edge at Big White where modern luxe, meets rugged mountain for an unparalleled vacation every time!
What's close by?
Happy Valley, Lara's Gondola
You'll be close to all the action in Happy Valley when you own one of the exclusive, 16 townhomes at The Edge!
Items of Note!
Exclusive and Private!
Private hot tub decks, private garages, and your own entrance are definite perks to living at The Edge!
Hidden Gem
Every local knows that this is the ideal spot for...
Watching the fireworks! Big White puts on an amazing fireworks show, and you can see it all from the comfort of your own hot tub at The Edge!
Our knowledge of real estate at Big White is unparalleled! Whether you're selling or buying; you'll have the energy and experience of 2 full-time realtors working with you on your schedule!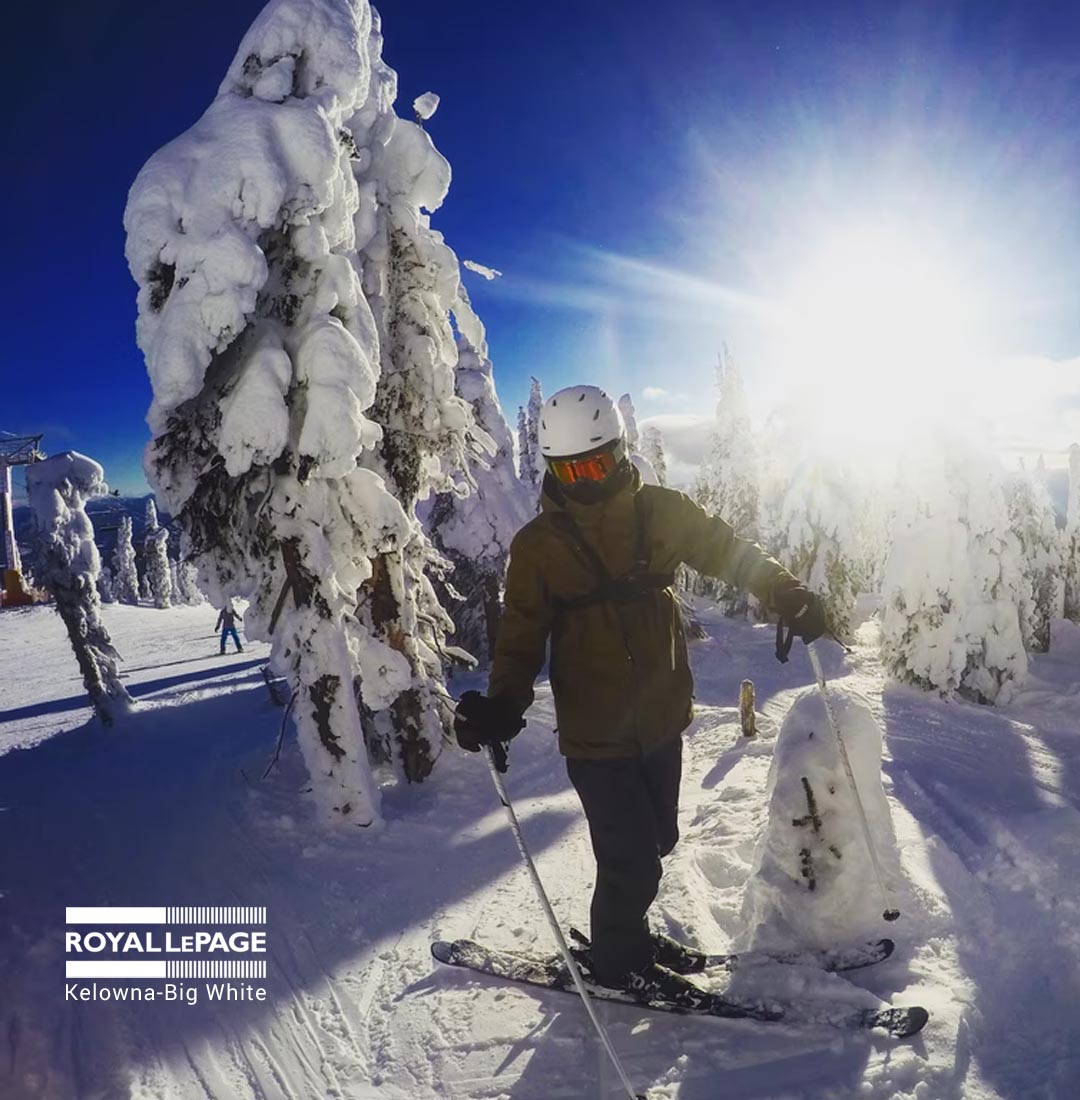 Get a quick estimate on my unit in The Edge
What is your unit worth in the The Edge?
Fill out the quick contact form below for a quick estimate to be emailed to you regarding your unit.
Selling
Selling your Edge Unit?
If you are looking to get the most comprehensive evaluation of your unit in The Edge, please reach out to us via the contact button below.
I want to purchase in The Edge
Find out if there are any units available for sale in The Edge
We will help you to purchase in The Edge, even if there are no units for sale on the public market. Please contact us to learn more.
The Edge at Big White
Contact us to buy or sell in The Edge at Big White
The Edge Address: 5088 Snowbird Way, Big White, BC
Andrew Braff
Phone: 250-469-4754
Email: andrewbraff@yahoo.com 
We want your vacation property!
If you are thinking of listing your Big White property for sale get in touch with us now! We have a growing list of QUALIFIED BUYERS who are searching right now for vacation homes at Big White! There's never been a better time to sell!