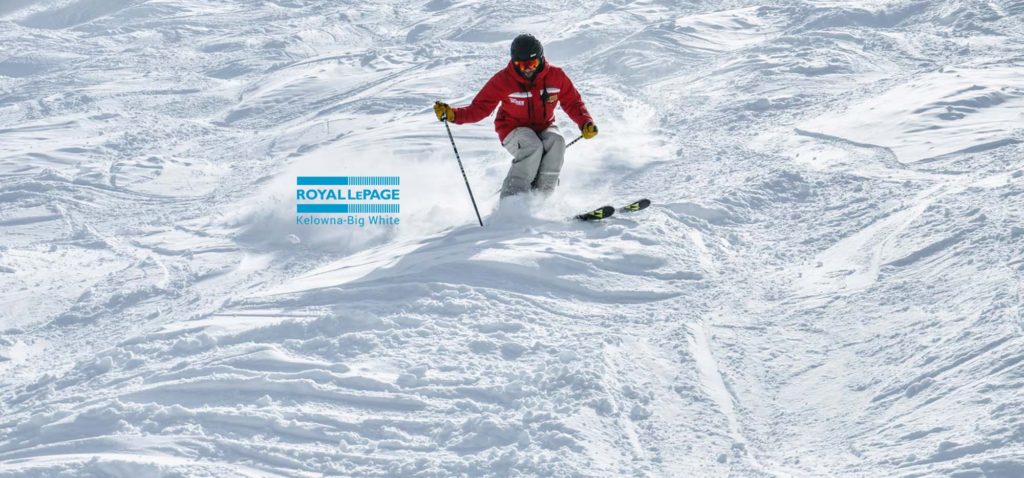 Opening day at Big White is getting closer and closer! If you haven't secured some Big White real estate, now is the time to do so. November 24th is rumored to be the opening day of Canada's top ski hill. So many skiers and snowboarders are itching to get back on the mountain for the 2021/2022 season. In anticipation of opening day, we are going to be going through condo developments at Big White each month. This way, all of you snow enthusiasts will know what condo best suits you. For the month of November, we are focusing on The Moguls. Continue reading here to find out more about this epic ski-in-ski-out condo! 
The Moguls building is currently undergoing a fantastic exterior renovation, so now is a great time to buy!
Renting at The Moguls
Visitors who wish to rent a unit in The Moguls building can do so for a nightly rate. There is no smoking or pets allowed in the condos. Individual owners have specific requests for checking in and out while you stay in their unit. It's best to check each unit's requirements ahead of time. 
Buy Real Estate at Big White While it Lasts!
Opening day is right around the corner. There is no better time to buy real estate at Big White than now! Contact us today to get started on finding a property here at the mountain. There is no shortage of fun at Big White. Make your stay easier with a condo like The Moguls. As your real estate agents, we'd be happy to help you find a great property that accommodates your every vacation desire. For more information on the mountain reach out to us or visit Big White's website here. We look forward to working with you soon!