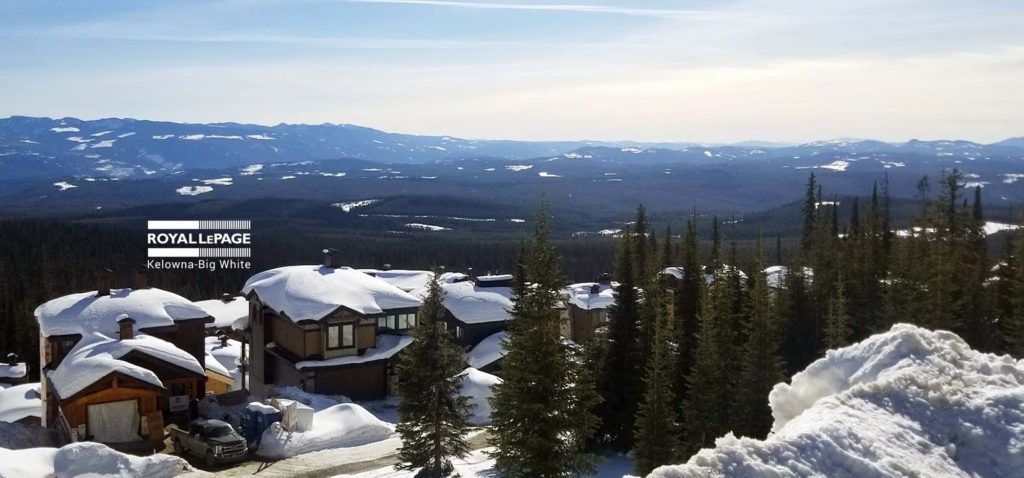 2022 has been a BIG year for Big White. And, 2023 is looking even brighter. Over the course of 2022 lots has happened at Big White and real estate has been popping off. From new developments to changes in amenities, Big White is getting a refresh. Did you know that Big White was one of the first ski resorts in British Columbia to open up this year? Calling all mountain lovers – the ski season is here! If you still haven't found Big White housing for sale, we encourage you to head down to our office and make an appointment with us. We'd love the chance to help you find the perfect place to call home at Big White! 
For now, we decided that in anticipation of the end of the year, we would write a year-end blog recap. In this article, we'll be summarizing the 2022 content from our blog. This is a great way to get a sense of Big White if you're planning on buying a property.
Continue reading below to learn more. 
A Recap on the Neighbourhoods @ Big White!
Dec 2021 – Snowpines Properties at Big White 
The Snowpines are located just outside of the village. The quiet setting makes for a relaxing ski vacation. 
Jan – Happy Valley Condos at Big White!
Happy Valley is a great place to find condos at Big White. Unlike other parts of the mountain, Happy Valley is home to all sorts of family fun. Even if you don't ski or snowboard there's definitely something to keep you occupied in this part of the mountain. Enjoy a winter retreat at one of Happy Valley's condos at Big White. 
Feb – Big White Condo in the Village!
A Big White condo in the Village is certainly the place to be! Having a place in the heart of this ski hill is the experience you want. Forget walking 10 minutes to grab a bite to eat after a long day of skiing when you own a place in the center of Big White. 
Mar – Upper Village Condo at Big White!
An upper village condo at Big White is great for older families! Having a condo in the upper area of the village provides privacy and stunning views. Owning a place in the upper portion of the village affords you many of the same opportunities as living in the heart of the village. However, instead of being in the center of the action, you can enjoy a little more peace and quiet.
Apr – Big White Real Estate in Black Forest.
Big White real estate in Black Forest is perfect for those looking to catch a stunning mountain view. The Black Forest area provides privacy, while still affording ski-in/ski-out ability, easy access to runs and trails, and a short distance to the Village Center and Happy Valley.
Big White Housing for Sale Recap!
May – Big White Condos: Snowy Creek Lodge
A condo in Snowy Creek Lodge will allow you to be right in the center of all of the action. This is because of its prime location in the Village Center. Learn more about Snowy Creek Lodge!
June – Buy a Property at Big White at the Sundance Resort
A place like Sundance Resort is the perfect condo to come home to after a long day of adventuring. Sundance Resort has plenty of amenities, a great location and some incredible views. 
July – Purchase a Big White Property in the Bullet Creek Cabins!
Further your experience by purchasing a cabin in the Bullet Creek Cabins. A cabin is a perfect way to amplify your seasonal getaway. Enjoy all of the comforts of home with the added perks of being up at Big White. Learn more about owning a Bullet Creek Cabin!
Aug – Lodging at Big White in the Copper Kettle.
A condo in the Copper Kettle Lodge is certain to brighten your stay. Enjoy all of the benefits of your own place with the added bonus of being up at Big White. Discover what a condo in the Copper Kettle means for you!
Sept – Big White Lodging in the Grizzly Lodge
A condo in the Grizzly Lodge is perfect for families who want to be close to the Village Center, but still have some of the peace and quiet that condos in the Black Forest provide. 
Oct – Homes at Big White in Towering Pines 
Whether you are interested in the summer or the winter season, owning your own place at Big White makes your stay all the more enjoyable. A condo in the Towering Pines is perfect for those looking to buy a weekend getaway spot!
News at Big White!
Nov – Housing at Big White is in High Demand
Find out why owners of housing at Big White are being encouraged to rent their property to staff for guaranteed income. In this article, we went over the benefits of investing in housing at Big White and how you can generate additional income with your property. 
Contact us today for more information about purchasing Big White housing for sale. We'd be happy to help you find a great condo for the winter at Big White. We want to thank you for another great year of buying and selling real estate at Big White! Check out our blog again next month for more real estate-related information. We look forward to working with you in the near future. Happy holidays everyone!